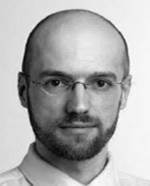 The Acts Interpretation Act – a statutory Cabinet of Curiosities
It is not uncommon for a statute to be silent on something that appears to leave a hole in its operation, such as undefined words that obviously should be, unaddressed mechanical matters, and other esoteric issues. Before cursing the drafters and throwing the statute across the room in frustration, look in the Acts Interpretation Act 1901 (AIA). It is the home of the esoteric and mechanical, of plugs and definitions, and of other useful things. We could write a series of episodes on the AIA; here's just four things from our statutory Cabinet of Curiosities to give you a taste of what is there.
Matthew Bambrick – Small Business
See here for the official PDF of interpretationNOW! Episode 17
In this episode:
Footnotes:
Writer – Michelle Janczarski. Special thanks to Joseph Ayoub and Claudio de Paiva.