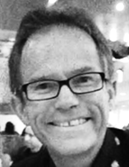 When does failure to comply with statutory conditions invalidate some formal act? In Forrest & Forrest1, a mineralisation report had not been provided with the application for a mining lease2. It was provided later, however, and it was before the minister3. Whether lateness was fatal depended on purpose, language and consequences. No decisive rule applies, nor is there 'even a ranking of relevant factors'4. Relying also on the need for strict compliance with state resource regimes, a majority held the lease invalid. This was despite a wide irregularities power, lessee prosecution risks, and public confidence angles. The result is surprising, with uncertain consequences inside and beyond the mining sector5. iTip – this is an important case.
Gordon Brysland – Tax Counsel Network
See here for the official PDF of interpretationNOW! Episode 29
In this episode:
Footnotes:
Writers – Gordon Brysland and Suna Rizalar. Thanks to Jo Stewart.
1 Forrest & Forrest Pty Ltd v Wilson [2017] HCA 30.
2 s 74(1)(ca)(ii) of the Mining Act 1978 – these are often filed late.
3 Forrest & Forrest (at [34-42]).
4 Project Blue Sky [1998] HCA 28 (at [91]).
5 Ingram AFR (17/8/17), Garvey The Australian (18/8/17).