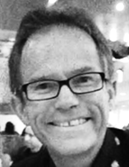 Every so often, a case comes along crammed with interpretation learning – Uber BV, for example, see Episode 21. This month, there are 2 of them, both appeal decisions. A2 v R is about the meaning of 'otherwise mutilates' in a criminal law context1, while WorkPac Pty Ltd v Skene concerns who may be a 'casual employee' for fair work purposes2. Together they illustrate the importance of applying correct principles to interpretation. The same applies just as much, however, to the everyday work we do in reading statutes and saying what they mean. A cautionary note – both cases are long, one exceedingly so3. Read them front-to-back, by all means, or get the interpretation essentials on this page with iNOW!
Gordon Brysland – Tax Counsel Network
See here for the official PDF of interpretationNOW! Episode 40
1 – text and context(at [464-467])
Begin and end with the text but, 'at the same time', consider context in the 'widest sense' (which includes purpose, policy, mischief, legislative history and present state of the law)5. It is not necessary to first find ambiguity. Ordinary meaning is important, but it 'must be rejected' if another open meaning is required by statutory purpose6.
2 – extrinsic materials (at [470-473, 499-500])
Speeches in parliament must not be substituted for the text of the law. They are 'virtually never useful', because they are rarely capable of assisting in the ascertainment of meaning7. Extrinsic materials can help in identifying purpose, but that is a different issue. In no situation should regard be had to materials created after enactment8.
3 – use of dictionaries (at [480-487])
Dictionaries are no substitute for interpretation. Do not 'make a fortress out of the dictionary'9, and resist looking up the subject word, then all meanings of that word (and so on). Few words have 'exact synonyms' as the 'overtones are almost always different'10. Dictionaries can be helpful, but it is context and purpose which force interpretation.
4 – later amendments (at [504-508])
Later amendments to a statute can sometimes be used as aid to interpreting earlier provisions11. However, they play no role where the conduct being considered occurs before amendments take effect12. Nor do they help where the earlier statute is clear and unambiguous, or the amendment was made to remove doubt about the earlier provision13.
WorkPacPty Ltd v Skene [2018] FCAFC 131
1 – purpose is integral (at [105])
Discernment of statutory purpose is 'integral' to the making of constructional choices within what is called the 'modern approach'14. While interpretation must always begin and end with the text of the law, the provision 'must be construed by reference to context and legislative purpose'. This process always involves the 'attribution of meaning'15.
2 – consistent usage (at [106])
Where the same word is used in the same statute, the assumption that it takes the same meaning is a 'sensible working hypothesis' – especially where usage is in the same division or 'closely proximate provisions'. This assumption is not to be rigidly applied, however16. Context, purpose and the text need to be considered on a case-by-case basis17.
3 – judicially construed words (at [107-108])
Where parliament, in amending an Act, repeats words which have been judicially construed, it is presumed the words bear their judicial meaning18. Parliament is presumed to know the current law. The presumption may be weak where it is artificial to attribute parliamentary attention to the issue, but stronger where courts have considered 'pivotal definitions'
4 – technical words (at [109-113])
Statutory words can be used in either their ordinary sense or their technical sense19. The latter are of 2 kinds, (A) legal technical words – having a well established legal meaning; (B) non-legal technical words – having a trade, commercial or other specialised meaning. Legal meaning is presumed20, but common usage must be proved by evidence21.
Footnotes:
Writer – Gordon Brysland, Producer – Suna Rizalar.
Thanks – Ivica Bolonja, Michelle Janczarski & Mike Ingersoll.
1 s 45(1)(a) of the Crimes Act 1900 (NSW).
2 s 86 of the Fair Work Act 2009 (Cth).
3 A2 runs to 1196 paragraphs! – cf Digi-Tech [2004] NSWCA 58 (at [282-285]).
4 A2 also deals with ejusdem generis (at [516-518]) & penal provisions (at [520]).
5 CIC Insurance (1997) 187 CLR 384 (at 408), Alcan [2009] HCA 41 (at [47]).
6 SZTAL [2017] HCA 34 (at [14]), Owners [2018] NSWCA 170 (at [267]).
7 Harrison [2008] NSWCA 67 (at [12]), Amaca [2009] NSWCA 50 (at [78]).
8 AEU [2012] HCA 3 (at [33]), cf ANZ Banking [1994] FCA 915 (at [114]).
9 Thiess [2012] HCA 12 (at [23]), TAL Ltd [2016] NSWCA 68 (at [80]).
10 Cozens [1973] AC 854 (at 861), Manor Lakes [2017] VSCA 114 (at [70]).
11 Siedlers [2008] NSWCCA 187 (at [118-128]), Grain (1946) 73 CLR 70 (at 86).
12 Telegraph (1995) 184 CLR 453 (at 463, 479), Brown [2017] HCA 43 (at [562]).
13 Allina (1991) 28 FCR 203 (at 212), Osborne [2014] NSWCCA 17 (at [25]).
14 SZTAL [2017] HCA 34 (at [39]), Alcan [2009] HCA 41 (at [47]).
15 Thiess [2014] HCA 12 (at [22]), Darwin Food [2018] SASCFC 84 (at [79]).
16 Australian Building Systems [2015] HCA 48 (at [27]).
17 CFMEU [2018] FCAFC 88 (at [3]), Forest [2008] FCAFC 96 (at [41]).
18 Electrolux [2004] HCA 40 (at [7-8]), Baini [2012] HCA 59 (at [43]).
19 Gamer's Motors (1985) 3 NSWLR 475, Pearce & Geddes (at [4.13-4.19]).
20 BEU of NSW (1908) 6 CLR 469 (at 531), Dempsey [2008] QCA 122 (at [29]).
21 Bell Basic (1988) 20 FCR 146 (at 157), Pepsi (1995) 62 FCR 289 (at 298-299).