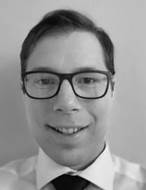 Treaties are traditionally interpreted in a more open way than domestic statutes. They are to be read in line with the international rules of construction1. Treaties enacted into domestic law are also interpreted against a different context compared to an ordinary statute2. Adoption of a treaty into domestic law also signals an objective intention by parliament to satisfy international obligations assumed by the executive3. A common concern is that reading treaty text by reference to ordinary domestic rules may be overly restrictive. Some advocate for an even more liberal interpretation of international agreements, in reflection of a global community operating under 'shared laws' 4. iTip – know the differences between interpreting treaties and statutes.
Oliver Hood – Tax Counsel Network
See here for the official PDF of interpretationNOW! Episode 47
In this episode:
Footnotes:
Writers – Oliver, Joseph, Gordon, Suna & Philip. Producer – Suna.
1 Article 31 of the Vienna Convention, for example. See also TR 2001/13.
2 Applicant A [1997] HCA 4 (at [64-65]).
3 Tech Mahindra [2015] FCA 1082 (at [51]).
4 Zeller & Andersen [2019] 1 Nordic Journal of Commercial Law 7 (at 8).