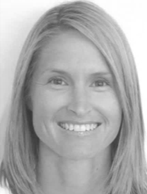 In Masson v Parsons1, the recent sperm donor case, the High Court repeated key points about how we are to read statutes. First (at [26]), unless there is a basis in the text, context or purpose for a different meaning, words take their ordinary meaning2. Second (at [42]), any conflict between provisions is to be fixed by 'adjusting the meaning of competing provisions'3. iTip – follow this simple strategy: (A) read the provisions (always!), (B) consider context and purpose, (C) if there is conflict, decide which provision is dominant, (D) use context to determine possible meanings for that provision, (E) select the one which best achieves the statutory purpose4, (F) adjust the meaning of the other provision, and (G) return to the text.
Andrea Wood – Tax Counsel Network
See here for the official PDF of interpretationNOW! Episode 49
In this episode:
Footnotes:
Writers – Andrea, Gordon, Sarah & Philip. Producer – Suna.
1 Masson v Parsons [2019] HCA 21.
2 Cooper Brookes[1981] HCA 26 (at [6]), Esso Australia [2017] HCA 54 (at [52]).
3 Project Blue Sky [1998] HCA 28 (at [70]), CSL Pacific [2003] HCA 43 (at [28-29]).
4 15AA of the AIA 1901, SZTAL [2017] HCA 34 (at [38-39]), Episodes 28, 32 & 43.