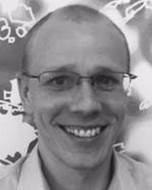 Finding the latest learning on an interpretation issue is not that hard. Go to the standard text1 and/or past episodes of iNOW! and locate the leading case or core passage. Select some keywords and run a 'Boolean query' through AustLII. If there are too many hits, add keywords. Review your catch under 'by date', clicking the 'latest first' button. Often there will be a recent case on what you need. In Episode 10, for example, the case on meaning of 'Australia' was decided only the day before we went to reviewers. Courts often restate basic principles of interpretation – Lowe v R is a good example2. iTip – scan relevant passages in cases like this one for up-to-date information and to refresh memory – it's all fun!
Steven Fogarty – Tax Counsel Network
See here for the official PDF of interpretationNOW! Episode 11
In this episode:
Statutory definitions
Beneficial legislation
Taking advantage of own wrong
Commanding the impossible
Footnotes:
Writer – Gordon Brysland, Producer – Michelle Janczarski. Thanks to Mike Ingersoll and Jo Stewart.
1 Pearce & Geddes Statutory Interpretation in Australia.