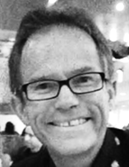 iNOW! began as a way to address the need – recognised by top judges – for those working with legislation to get better at reading it. Yet, stand-alone interpretation courses are still not taught in universities and, of course, reading statutes is not just the playground of the legally trained. Instead, people pick up the skills by osmosis, by default, or not at all. iNOW! aims to fill this gap for both lawyers and non-lawyers. We try to avoid focusing on niche issues and complication at the expense of practical guidance. Too easily this can lead to a mindset of 'nothing is certain' or 'anything goes'. Both attitudes tend to distract the fundamental search for what parliament meant by the words it used.
Gordon Brysland – Tax Counsel Network
See here for the official PDF of interpretationNOW! Episode 14
In this episode:
Footnotes:
Writers – Michelle Janczarski & Gordon Brysland. Thanks to Ivica Bolonja, Jo Stewart & Rebecca Smith.