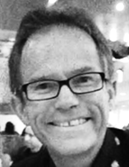 As flagged in Episode 7, interpretation NOW! goes public this month in response to growing external interest – find it under 'miscellaneous papers' in the ATO Legal Database. iNOW! is a TCN initiative to improve awareness about what courts are saying in this increasingly important field. iNOW! is not legal advice or a public ruling, nor is it a substitute for legal research. The aim is to draw attention to key principles, expressed in easily digestible chunks, and to provide iTips on how they may be applied. iNOW! is part of a wider ATO exercise in capacity-building towards reaching out for better, more practical tax solutions in the public interest. As courts remind us, there are 'almost always constructional choices to be made' when reading statutes1.
Gordon Brysland – Tax Counsel Network
See here for the official PDF of interpretationNOW! Episode 8
In this episode:
Footnotes:
Writer – Gordon Brysland, Producer – Michelle Janczarski. Special thanks to Mike Ingersoll and Alex Affleck.
1 See Episode 2 iNOW!