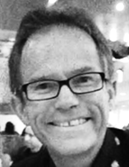 Justice Kirby spoke at Cambridge University in 2002 on movement 'towards a grand theory of interpretation' for statutes and contracts1. He noted a 'need for caution' in embracing any grand theory, but pointed to trends which narrow the differences. Two of these were a greater appreciation of the choices available2, and moves towards wider contextual analysis. Sixteen years on, these trends continue. That no 'grand theory' yet emerges, however, is not unexpected. Contracts and statutes are born from different motivations: they serve different purposes and constituencies. Contracts live for the duration of the deal but statutes, like diamonds, are forever3. Understanding both sides of the fence is crucial in any application of statutes to transactions.
Gordon Brysland – Tax Counsel Network
See here for the official PDF of interpretationNOW! Episode 32
In this episode:
Footnotes:
Writer – Gordon Brysland, Producer – Suna Rizalar. Special thanks to Jo Stewart.
1 See the conference. Later published Kirby (2003) 24 Statute LR 95.
2 Kirby (at 102), James Hardie (1990) 20 NSWLR 713 (at 719), cited.
3 At least at the point of enactment and until amended or repealed.