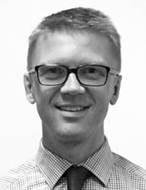 Justice Pagone of the Federal Court has given a paper on the continuing need for tax academics to provide assistance to judges1. After discussing core interpretation principles, the judge said that academics can assist courts in 'resolving ambiguities in legislation', and are most useful in 'exploring and explaining context'. The knowledge of a judge unaided in this regard is 'likely to be less fully informed than that of the academic', the judge said. While litigation provides a more intense focus in the search for statutory purpose, it is sound practice always to see what academics have had to say about provisions. Be careful, however, that the methodology applied is the same as for a judge, and that purpose is derived at the correct level of specificity. iTip – a general or political purpose of raising revenue will not help much when reading specific tax provisions2.
Marcus Ryan – Tax Counsel Network
See here for the official PDF of interpretationNOW! Episode 33
In this episode:
Footnotes:
Writers – Marcus Ryan, Suna Rizalar, Gordon Brysland, Emma Robins.
1 Pagone J Brambles, hedgehogs and foxes [2018] FedJSchol1.
2 Carr[2007] HCA 47 (at [6]), Esso [2017] HCA 54 (at [69]), Episodes 6 & 22.