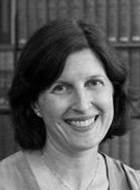 Is big data coming to statutory interpretation? In a recent US case, judges considered corpus linguistics as an aid to determining the ordinary meaning of statutory words1. Corpus linguistics involves analysis of vast databases of language to identify common usage. One judge argued it 'will yield a broader and more empirically-based understanding of the ordinary meaning of a word or phrase by giving us different situations in which the word or phrase was used …'2. Another judge called for caution, raising practical issues and deeper legal concerns3. At the very least, this US case shows that interpretation is not immune from technology. In a world where we all turn to the internet for answers, this issue will surely arise in Australia too.
Jacinta Dharmananda – Assistant Professor, Law School, University of Western Australia
See here for the official PDF of Episode 58 of interpretation NOW!
In this episode:
Credits – Jacinta Dharmananda, Jeffrey Barnes, Gordon, Phillip & Oliver.
Footnotes:
1 Wilson v Safelite Group Inc 930 F 3d 429 (2019).
2 Thapar J (at 440), cf Lee & Mouritsen (2018) 127 Yale LJ 788.
3 Stranch J (at 445-448), cf Ehrett (2019) 108 Georgetown LJ 50.