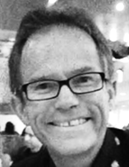 Justice John Middleton of the Federal Court makes important points in a coming article1: 'Undoubtedly, there is a need for readily understandable and consistent principles to guide the interpretation of legislation. These principles should basically be guided by common sense2 and we should not be blinded by too many rules or over-analysis, or mechanical or scientific analysis … The starting point should always be to look at the words, their context, and the purpose of the legislation, then applying that to produce a result that is both fair and workable in the particular fact situation you have before you'. iTip – these are words for us all to live by!
Gordon Brysland – Tax Counsel Network
See here for the official PDF of interpretationNOW! Episode 22
In this episode:
Footnotes:
Writer – Gordon Brysland, Producer – Michelle Janczarski. Thanks to Jo Stewart & Robert Olding.
1 Mostly Common Sense? (2016) 40(2) MULR (advance).
2 See Cooper Brookes (1981) 147 CLR 297 (at 320).