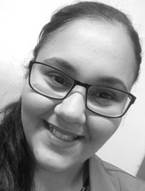 For diverse policy, economic and historical reasons, our tax law is complex1. At his recent Press Club address2, Chris Jordan said part of his job is to help taxpayers by 'hiding the complexity' of our tax system. One way the ATO tries to make it easier for taxpayers is by engaging with the community on simpler terms and in more contemporary ways in the provision of public advice and guidance. A similar objective of iNOW! is to present interpretation in a way that 'hides the complexity'. Our word limits and format drive engagement and clarity3. These principles are not there to be admired, however. They are practical tools to be applied flexibly in the solving of real world problems4. Often they can reveal a viable solution unseen on a first reading.
Suna Rizalar – Public Advice and Guidance
See here for the official PDF of interpretationNOW! Episode 26
In this episode:
Footnotes:
Writers – Gordon Brysland & Suna Rizalar. Thanks to Chris Jordan, Jeremy Geale & Michelle Janczarski.
1 Krever (2003) 25 Sydney Law Review 467, for example.
2 National Press Club, Canberra, 5 July 2017.
3 Go to the footnotes for deeper learning.